Welcome to Camp Scheduling Pro!!!
Hello there!
We are thrilled you are here! We're just like you- hard working summer camp staff making sure that campers have the time of their lives!
It all started in the 1990's...
In 1991, Camp Scheduling Pro's founder, Jon Biedermann, started his camping career as a counselor at North Star Camp for Boys in Hayward, WI. What was supposed to be a single summer spent turned into a life-long love for summer camps!
After a few years, he became one of the assistant camp/village directors and was much more involved with the operations of the camp itself. One thing he noticed was how painful scheduling campers was on the programming staff. Even though they were using a state-of-the-art camp management program of its day, staff still spent hours into the middle of the night finalizing the schedules.
And it wasn't just his camp either. Since Jon was an ACA Standards Visitor, he saw the same thing in other camps too.
There had to be a better way! Using his computer science degree, Jon then developed the 1st version, called "Pro-Scheduler" and the camp started using it during the summer of 1995.
Dozens of updates and more than half a million camper requests later, Camp Scheduling Pro is still the best and only camp scheduling software that saves time *AND* gets what campers want- their favorite activities!
To schedule a demonstration and see how you can save time, eliminate stress, and enjoy happy campers, call 215-896-2768 today, or send an email to sales@campscheduling.com.
PS- Camp Scheduling Pro does NOT replace your camp registration system. It DOES replace your scheduling system, and it's easy to copy and paste data so that you save time and campers get what they want....within reason of course! 🙂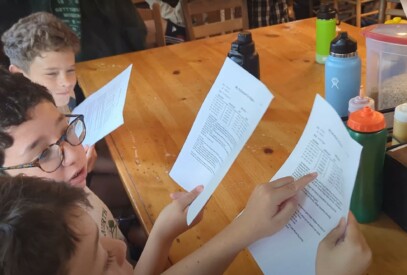 Happy Campers!